The market didn't like the forecast either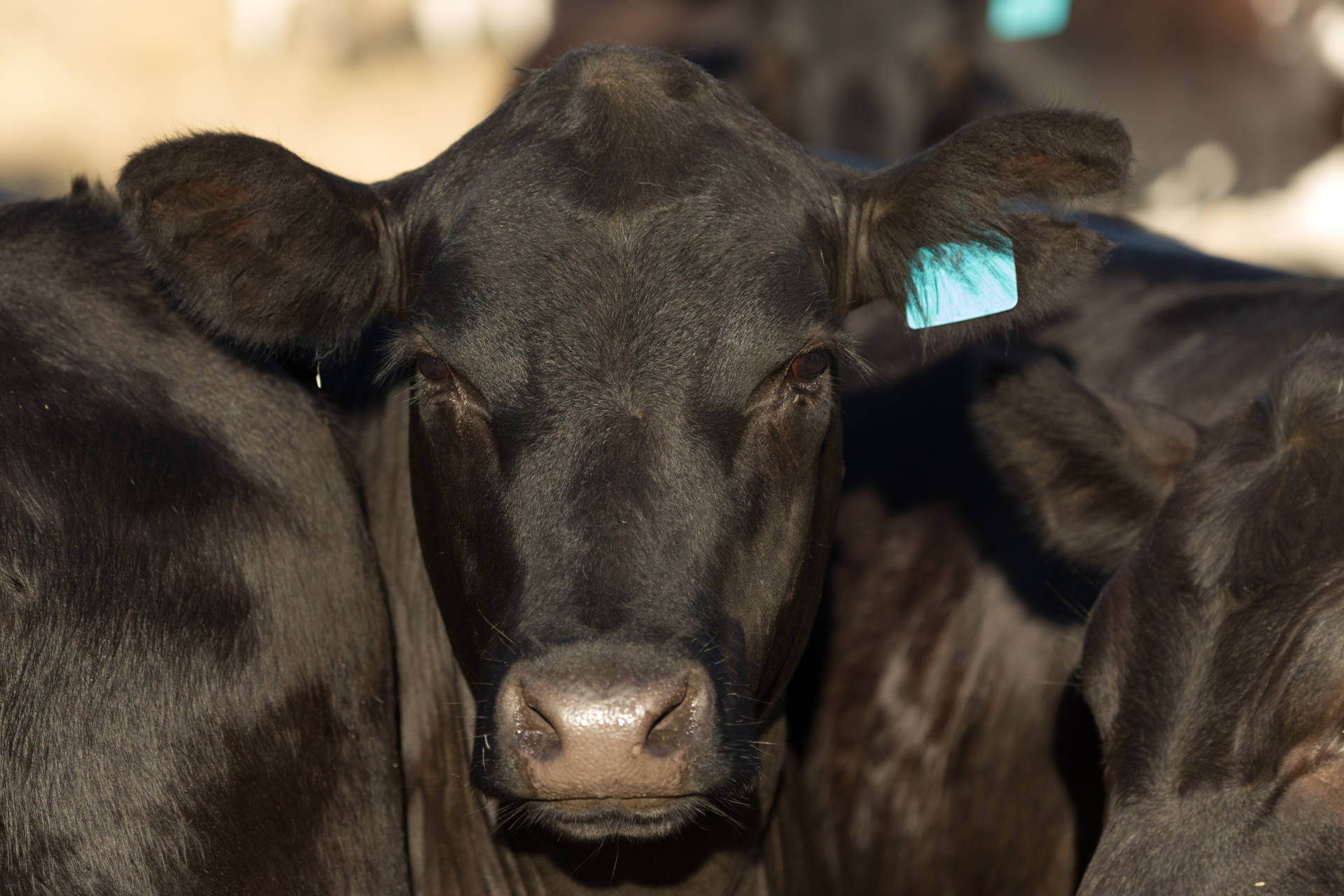 Last week we looked at the Bureau of Meteorology (BOM) spring rainfall forecast and it would seem the market looked at it as well.  Young cattle prices took a dive this week, but finished cattle prices maintained their strength.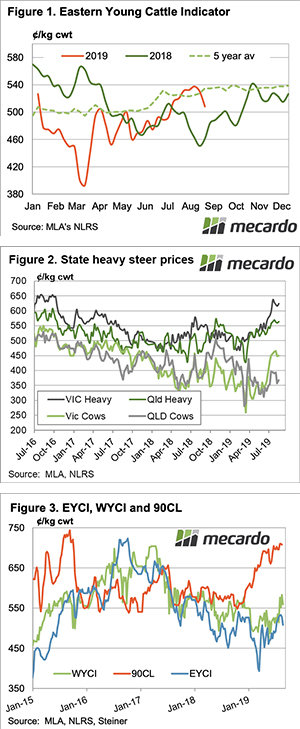 Figure 1 shows the Eastern Young Cattle Indicator (EYCI) losing 20¢ this week to hit a seven week low of 508.25¢/kg cwt. EYCI yardings were lower, but the tighter supply didn't seem to matter, with buyers pulling back. A 52¢ fall in prices at the Roma store sale and a 36¢ decline at Wagga were the main contributors to the fall.
No doubt the forecast for a drier than normal spring across almost all of the east coast, has pulled demand back. It's not quite as weak as this time last year, but it is heading that way.
Finished cattle price, especially Heavy Steers are holding their strength.  Figure 2 shows both Victorian and Queensland Heavy Steer Indicators are close to three year highs.  Beef export values are very strong, and no doubt seeing strong demand for cattle which are ready for slaughter.
Cow prices are not faring so well, as is often the case in dry times. In Victoria, where there has been some rain, Cows are near two year highs.  In Queensland the Cow Indicator is showing the impacts of the dry, although they defied the trend this week, rising to 416¢/kg cwt.
In the West, cattle prices eased, but remain at a premium to their east coast counterparts.  The WYCI fell 24¢ to 559¢/kg cwt, and is obviously being helped along by continued very strong export prices (Figure 3).
Next week?:
Dry weather in August and September is never good for young cattle prices. With hot weather approaching, a lack of rain saps demand and increases supply.  The question is how far finished cattle prices can get ahead of young cattle.  Victorian Heavy Steers were at more than a 100¢ premium to the EYCI this week.  It is hard to see grass finished supplies improving any time soon.