The rain in Spain doesn't stay mainly on the plains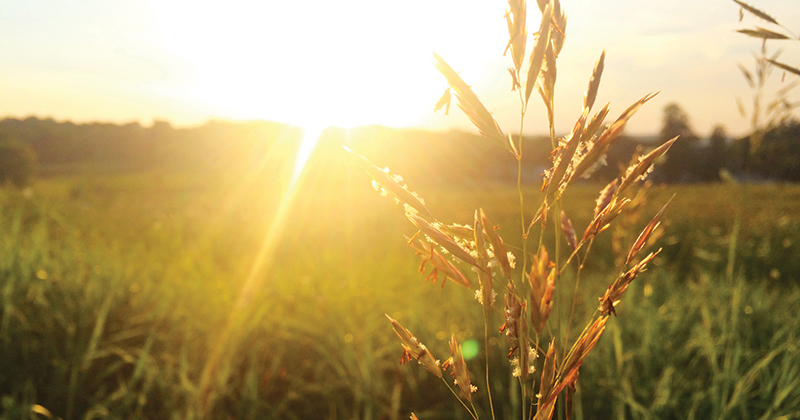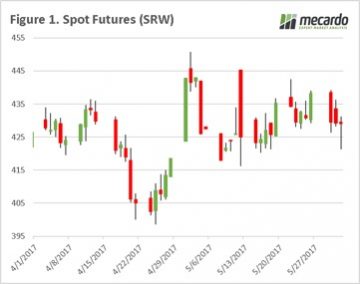 In our grain article yesterday, we picked out a few bullish factors at play in the market. Our view is that based on current market factors that pricing is close to the floor. In this weekly comment, we look at current pricing and the situation in Spain.
This week was a short week with the American markets closed due to the Memorial Day public holiday. The futures market closed red three days this week, with a gradual slide down 8¢/bu (Fig 1) from last Friday. Interestingly, in the past week we have seen a strong rise in basis (Fig 2). This week, we finally see Port Lincoln achieving positive basis since early December. A welcome sign, for farmers on the EP who are struggling with poor season starting conditions.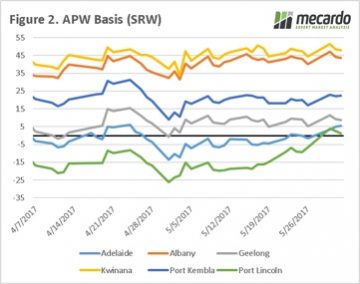 In the past week, we have also seen the Baltic Dry Index (BDI) fall below the 200-day moving average (Fig 3). The BDI is considered a leading economic indicator as the cargoes typically transported by bulk vessels are commodities requiring further processing (iron ore, coal, grains etc) to create an end product, thereby giving an insight into future economic performance. The poor economic data in China, and declining Iron Ore returns could place further pressure on the A$.
If you have seen My Fairy Lady, you may recall that "the rain in Spain stays mainly in the plain", well not this year.  Forecasts this week are predicting barley yields falling by 15%, and wheat by 15%. This will result in an increase in imports. In figure 4, we can see that the north of Spain is most heavily impacted, which is where the majority of the crop is grown. Although Spain is most heavily impacted, we are also seeing worrying dry patches appear in other areas of Europe, namely in eastern France & west Germany.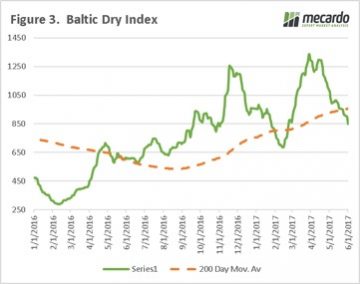 Next Week
The US non-farm payroll is released tomorrow, which could have an impact on the continued strength of the USD.
The main focus continues to be on the heavens. We are well into the weather market, and issues arising overseas and unfortunately locally will impact on pricing. There may prove to be pricing spikes in the coming weeks which will prove good selling opportunities especially for old crop grain.