The rally crashes into a wall of young cattle supply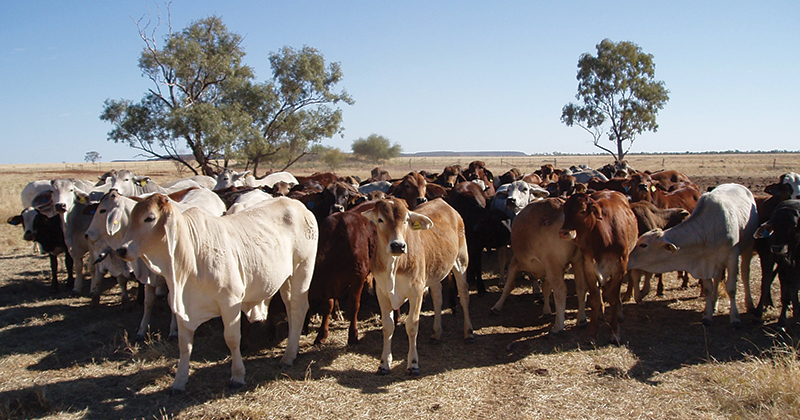 It would seem those that were hanging out for stronger prices for young cattle have found them, and are taking full advantage.  The only up to date supply data we have is Eastern Young Cattle Indicator (EYCI) yardings, and they made a run this week.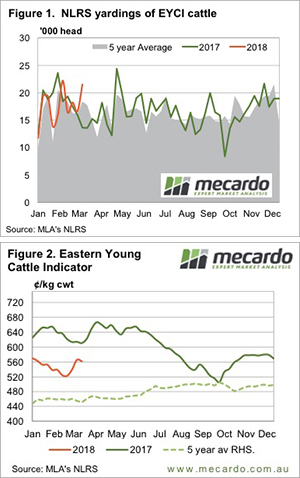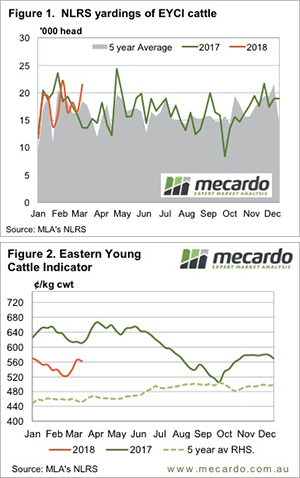 Figure 1 shows a sharp jump in EYCI yardings this week, despite a public holiday in Victoria, with the week to Thursday seeing 29% more young cattle yarded for the week.  The yarding was the second highest level for the year, and the third highest since May 2017.
Demand seems to have largely matched the rally in supply.  The EYCI fell just 3.75¢ for the week to sit at 561¢/kg cwt, which remains 52¢ below the same time last year.
There was some strength in slaughter cattle markets in NSW and Queensland.  Heavy steer indicators gained 8¢ and 12¢ in Queensland and NSW respectively, while Cow Indicators were up 20 and 15¢.
Queensland Cows, at 460¢, are actually 24¢ above the same time last year.  In fact, most Queensland indicators are better than the same time last year, while in the south they are worse.
In export markets the Frozen Cow 90CL indicator has spent yet another week at around 600¢.  It's now five weeks straight the 90CL has remained steady, and it's also close to last year's level.
In the west young cattle prices are maintaining their premium, just.  The WYCI fell 10¢ this week to 563¢/kg cwt. This, and the fact growers seem to be happy with these values, suggest we might be close to 'fair value' young cattle at the moment.
What does it mean/next week?:
At this time of year it's hard to see supply staying strong for long.  If demand can be maintained, especially from restockers, this suggests there might be a bit more in the EYCI rally.  It has a bit of a way to go to reach the 90CL indicator, but rising grain prices might inhibit some of the upside.