Weaker Au$ helps wool market.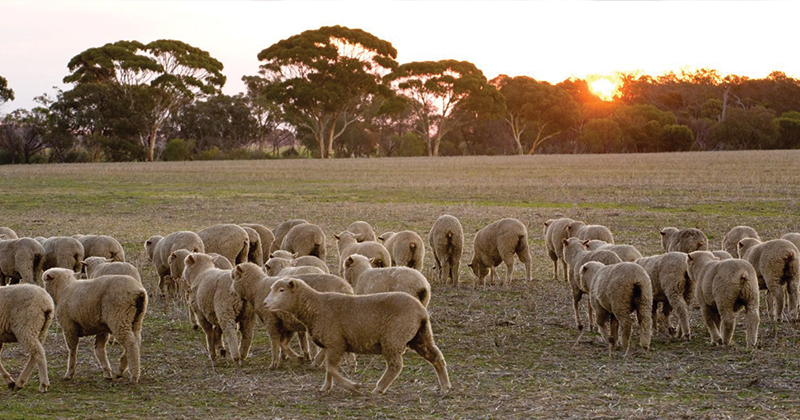 The Au$ slipped below US$0.76 this week and provided a lift for the wool market. Tuesday the market opened for the week and presented strong price lifts across the board. The EMI rose 22 cents, but the story was not so bright when viewed in US$, the EMI actually lost 20 cents.
With Wednesday being a holiday for ANZAC Day, once the market resumed on Thursday Merino types all eased back. However, strength was still noted in the crossbred section where they posted consecutive days of stronger prices.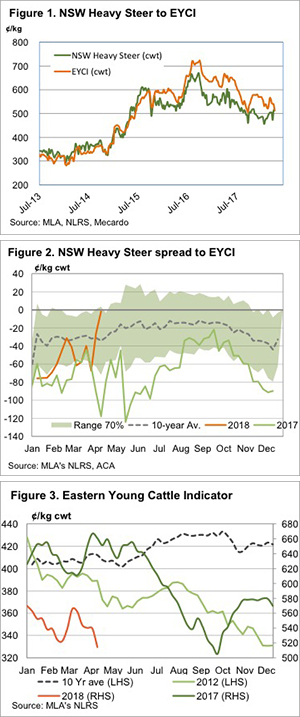 With a much-reduced offering compared to last week of 42,621 bales, and a softening Au$, the Eastern Market Indicator (EMI) lifted 21 cents to 1846 cents, while in US$ terms the EMI gave up 27 cents over the week to settle at 1398 cents (Figure 1). Fremantle sales also fared better, the Western Market Indicator (WMI) gained 15 cents to 1949 cents.
The AU$ was a key influence on this week's market. It's held steady over the past couple of weeks at US$0.77 or better, however this week it slipped below the US$0.76 cent mark.
In line with the generally stronger market, the pass in rate also fell to 3.8% on Tuesday and 3.1% on Thursday; while nationally 3.6% was passed-in for the week.
This week's currency induced rally has provided wool sellers with new high's, and welcome strong prices for fine wool types.
Buyers are showing concern regarding future offerings, with a feeling that there may be less wool available than previously expected. Reduced fleece weights, and the earlier shearing of some sheep in the back half of 2017 to reduce stocking rates, both on account of the dry conditions, has some forecasters warning that offerings could slip below the offerings of the same period last year.
To date this season, average weekly sales have been around the 42,000-bale mark, up 3,000 bales per week on season 2016-17. This gap may close in the remaining months of this season.
It is interesting to look at the medium types though, our records go back to July 1981, and over this period the 21 to 28 MPG's have never been higher. Much of this market strength is due to the diminishing supply of these types; it is however a strong underpinning of any finer MPG's and the wool market in general.
In fact, crossbred types were the standout for the week, especially the finer ones. They now sit back at or above the previously set recent highs.
Skirtings were reported by AWEX as receiving increased buyer interest across the week and were quoted dearer on each selling day.
Merino Cardings had another good week, however a more modest improvement across the three cardings indicators, but overall strong and solid demand.
The week ahead
There are an optimistic 43,315 bales rostered for next week, however the roster falls below 40,000 for the following weeks.
The market signals this week was that fine types were expensive and if not for currency relief we would have seen prices lower.
Medium and fine crossbreds however, along with skirtings and cardings seem to be bounding along, a case of glass half full for growers but at a time when overall it's good to be a seller.