Weather, A$ and grinding beef just not helping local market.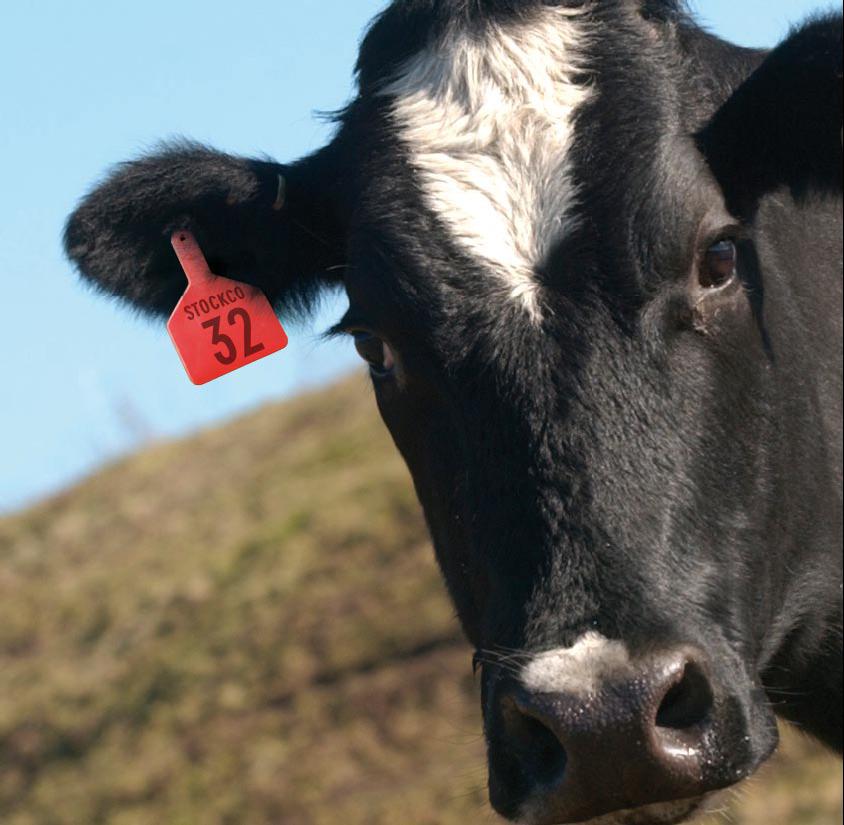 A combination of factors conspiring to see the Australian cattle market soften again this week with the headline Eastern Young Cattle Indicator (EYCI) off another 1.6% to close the week at 574¢/kg cwt. The Bureau of Meteorology (BOM) August rainfall outlook indicates the dry will persist for another month, while the resilient A$ and weaker 90CL continue to act as headwinds on local cattle prices.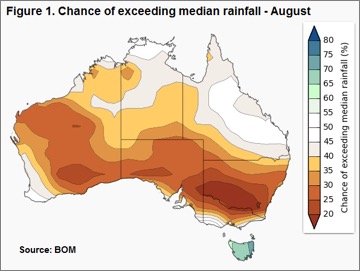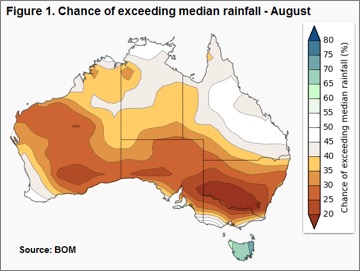 Figure 1 highlights the chance of rainfall exceeding the median levels for this time of year, and it looks particularly unfriendly to southern NSW. Despite much of Queensland enjoying a rosier picture, cattle prices here were among the softest this week with QLD Heavy and Feeder steers bearing the brunt of the negative sentiment – off 6.6% (260¢/kg lwt) and 6.2% (308¢/kg lwt) respectively. Meanwhile, Victorian saleyards registered Feeder steers and Trade steers as their weakest two categories, down 6.2% (301¢/kg lwt) and 4.2% (302¢/kg lwt) between them. In defiance of the BOM outlook the NSW markets were reasonably flat on the week, apart from Medium Cows, marked down 4.3% to 208¢/kg lwt.
Western young cattle posted a slight rise to 559¢/kg cwt, a gain of 1.1% – figure 2. However, the star performer in WA saleyards were Feeder steers, posting a 9.3% lift to 294¢/kg lwt. Turning off shore, the 90CL frozen cow indicator dropped 4.1% to 566¢/kg CIF as US meat packers reduced their prices in an attempt to encourage an increase in forward orders.
The effect of the stronger A$ being felt too in the 90CL price when converted into local currency terms. Indeed, had the Aussie dollar been at the level it was two months ago, sitting below 75US¢, the 90CL in A$ terms would still be above 600¢ this week.
The week ahead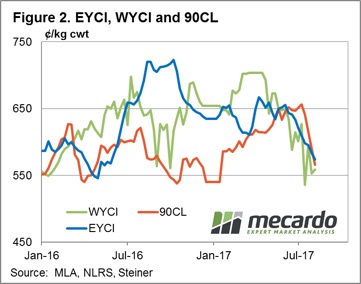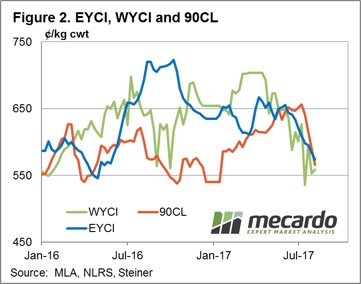 Some reasonable rainfall is noted for much of WA and Victoria next week, but much of the rest of the country is expected to miss out again. A key factor for the EYCI to find a bit of a base in the next few weeks will be the movement in the 90CL and the A$.
Taking into account the unfavourable August forecast for rainfall it is unlikely that there will be significant improvement in cattle prices due to seasonal conditions. Producers keep your fingers crossed for a softening in the A$ and/or a lift in the 90CL to stem the EYCI decline and perhaps provide some stimulus for firmer prices.