Wet, wet, wet (even in NSW)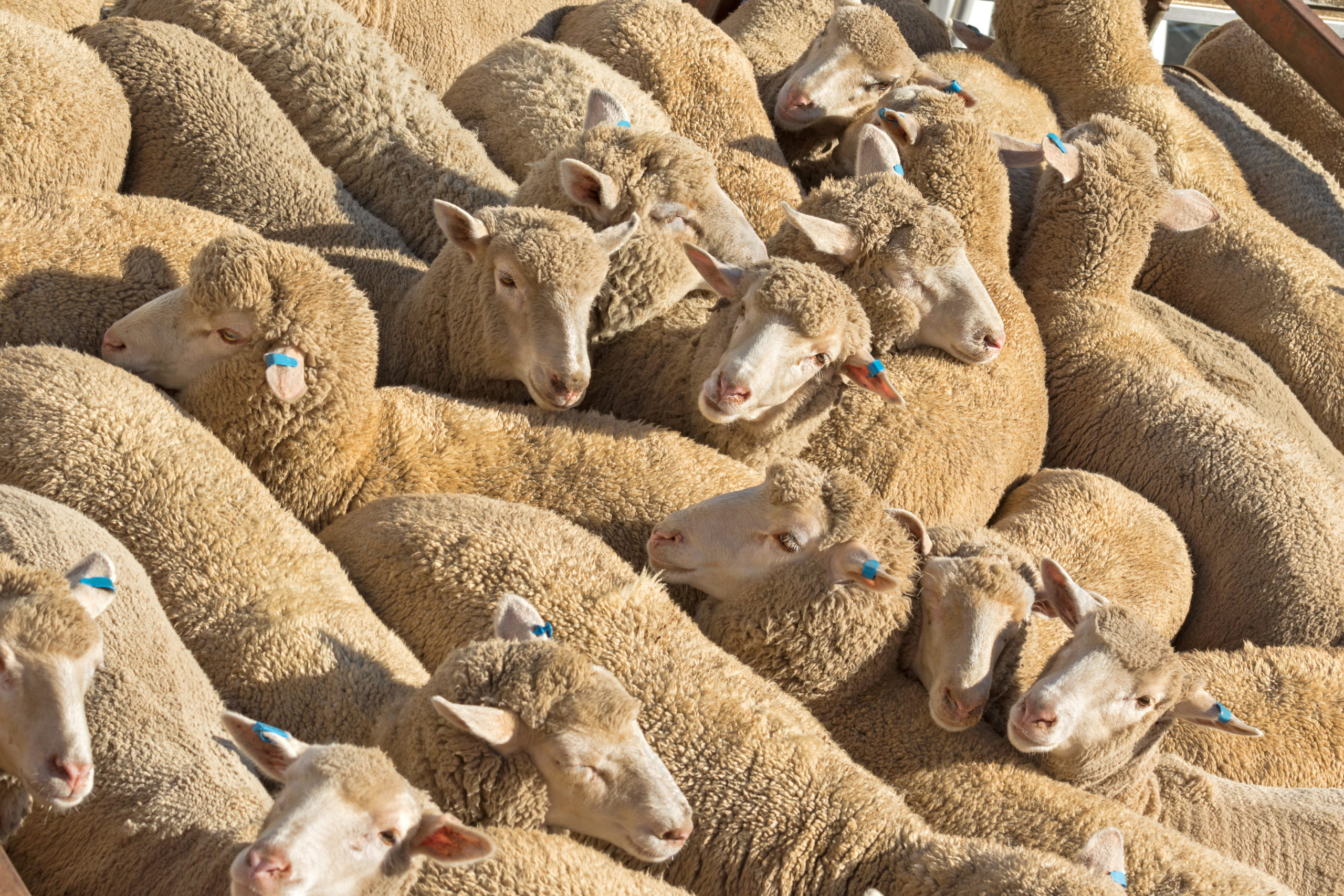 Throughput returns to normal, but slaughter levels remain low with processors watching export market activity as a higher A$ and Covid-19 disruptions continue to cause concern. Restocker lamb prices are probing higher as soil moisture indicators suggest pasture will be plentiful, particularly in NSW.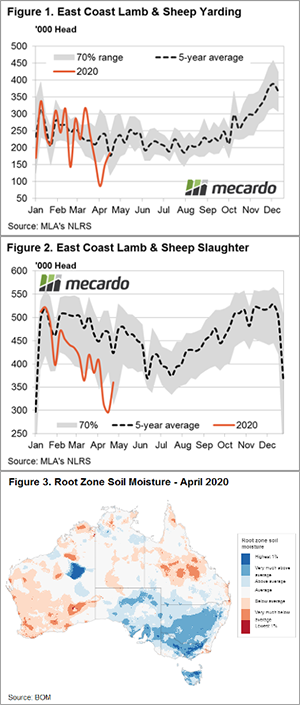 Throughput figures are in now post the Easter lull in market activity and they show that east coast sheep and lamb numbers are back to normal. Last week east coast sale yards recorded nearly 185,000 head of sheep and lamb, 4% ahead of the five-year pattern for this time in the season – Figure 1.
Unfortunately, the same cannot be said for slaughter volumes with levels still trending at the lower end of the usual range. Figure 2 outlines the trend for 2020 which shows slaughter volumes sitting 15% under the average pattern at a fraction over 360,000 head on the east coast.
Seemingly, concerns around global economic growth declines in the face of Covid19 troubles impacting offshore sheepmeat demand and a higher Australian dollar (up a cent this week to trade at 65.30US¢ today) keeping processors somewhat subdued.
The MLA CV19 indicator for processor lambs stuck in a sideways pattern for much of the week at just over $200/head and unable to test back toward the recent highs seen in early March of close to $240.
Although, it's a different picture for restocker lambs. Since the start of April restocker lamb prices are up nearly 20% to close at $165 yesterday. Indeed, they are only a few dollars short of making new highs this season and compared to the previous market peak in early March are currently sitting 3% higher.
A glance at the root zone soil moisture on Figure 3 gives an indication as to why restockers are optimistic about the prospect of good pasture with very much above average figures displayed for much of the east coast sheep country.
What does it mean/next week?:
The southern states are getting a wintery blast this week and it is set to continue into next week. Good rainfall prospects and tight supply continue to favour producers and support prices, particularly for breeding ewes and restocker lambs.
However, the strengthening A$ and an uncertain picture for offshore sheepmeat demand is acting as a bit of a headwind on the usual autumn/winter seasonal price lift.