When 620¢ is no longer enough.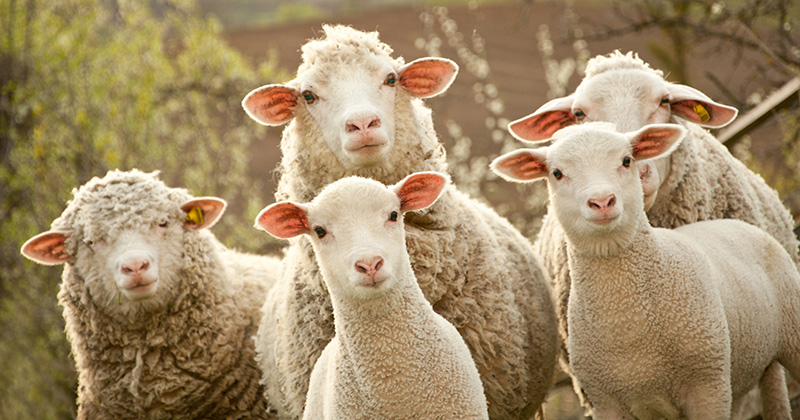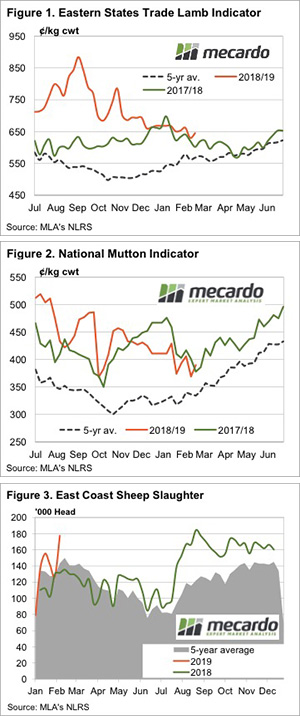 Late last week the lamb and sheep market found some strength.  Prices will only fall for so long before grower baulk and put other strategies in place.  Either supply has run out, or producers are holding off.  Either way it looks like we might have seen the bottom.
It took until later in the week, but the Eastern States Trade Lamb Indicator (ESTLI) and the National Mutton Indicator both jumped higher yesterday.  Based on the individual saleyard reports we know that supply was back, and even with a lot of lambs going direct to works, buyers had to battle it out.
The ESTLI finished the week up 22¢ at 643¢/kg cwt (figure 1).  This is after hitting a low of 621¢ on Tuesday.  The major market mover was Wagga, with higher prices on big yarding, while in Victoria yardings were well back, and prices higher.
The National Mutton Indicator was also higher, but figure 2 shows it hasn't broken its downward trend.  It will have to go back past 420¢ before we can say that.
If you're wondering why mutton has gotten cheap, figure 3 gives a pretty good idea.  Last week east coast sheep slaughter was at level which has only been beaten three times in the last 3 years.  That was last August.
WA and SA had the most expensive trade lambs this week.  Both sitting at 667¢/kg cwt, they are well ahead of last year, but likely have upside potential.
What does it mean/next week?:
It will be interesting to see if the price rise last week is enough to see lambs come back to the market. We wouldn't really think so, but on the other hand processors do have a lot of lambs booked up, so prices aren't going to go crazy.  For now.