Wool drifts lower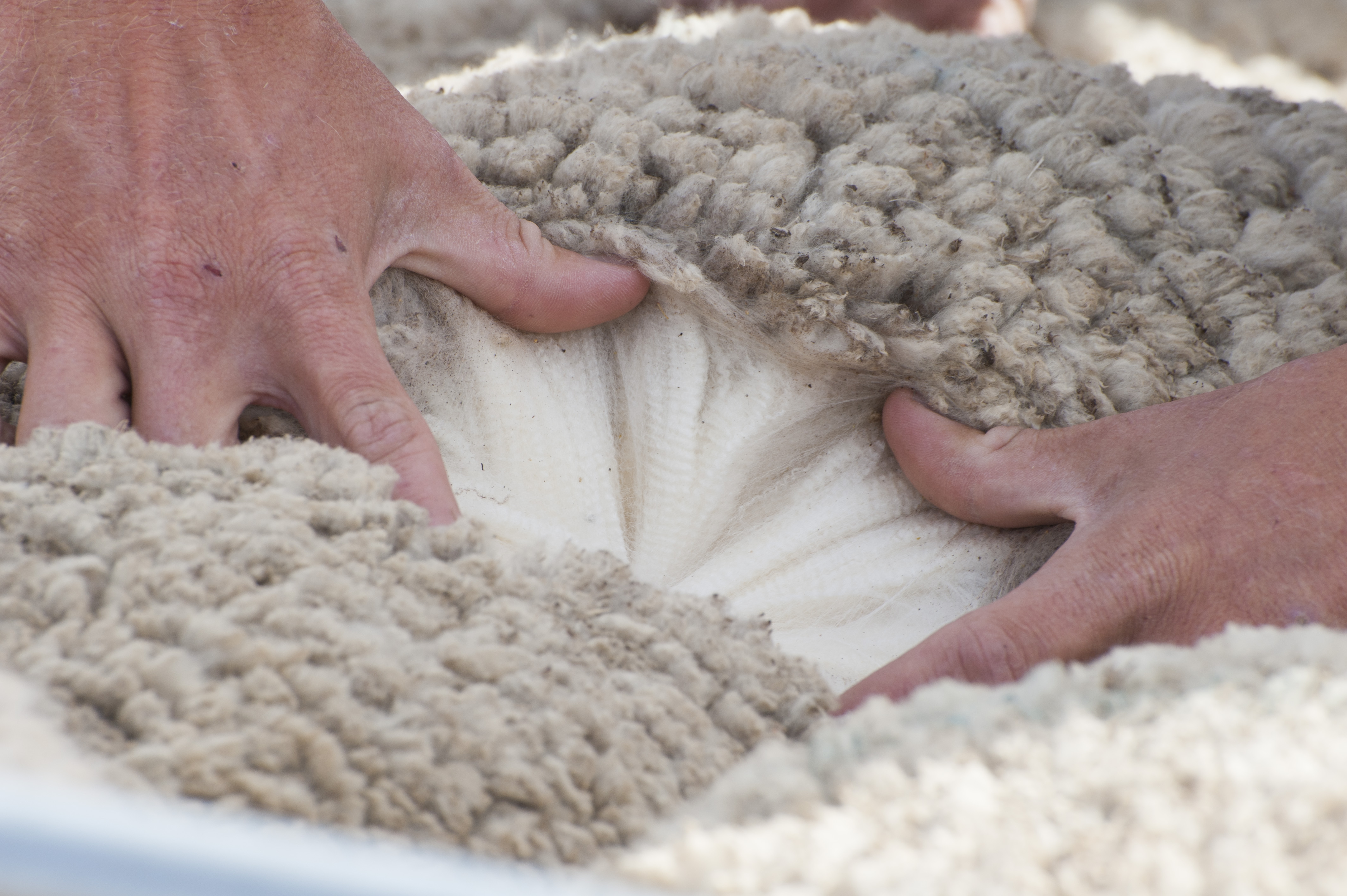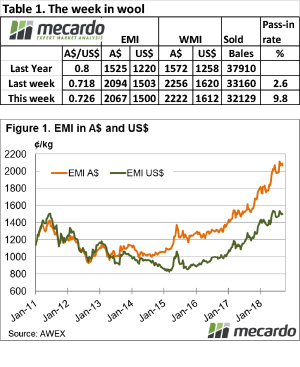 The beginning of the selling week saw the Au$ firm and the wool market ease as a consequence, however on Thursday, it was a different tale as buyers abandoned the poorer quality types but retained focus on well measured good yielding wool.
The Eastern Market Indicator (EMI) fell, losing 27 cents for the week to finish at 2067 cents in AU$. This market move was influenced by a stronger AU$, the EMI in US$ terms only gave up 3 cents to end the week at 1,500 US cents (Table 1).
The recent market level has been encouraging sales, and wool producers were selling almost all the wool offered with Pass-in rates at record low levels. This week at auctions growers reacted strongly to the easing market passing in 9.8%, well up on last week's 2.7%. This resulted in a clearance to the trade of 32,129 bales, with 3,500 bales passed. This again produced a reduced dollar value compared to last week of $80.73 million, with a combined value of $760.5 million so far this season.
In the seven auction weeks since the winter recess, 248,890 bales have been cleared to the trade, 26,259 fewer than the same period last year. The average shortfall cleared to the trade compared to the same time last year now sits at 3,751 bales per week fewer. (Figure 2).
A continuation of this trend will see wool volume offered continue well below last season, and also the lowest for the past three seasons.
The comparison with this time last year provides context for just how much this wool market has improved, with the EMI up 542 cents or 26% compared to the same sale in 2017. This is partly explained by a lower Au$, with the EMI in US$ up 280 cents or 19%.
Another good measure of the market level is the average gross value per bale of wool sold. In early 2018 it reached $2000, up from $1500 in May 2017, which was extraordinary.
For September the average bale value is averaging $2,525, helped by the strong market in fine merino wool at a time of the season when the clip fines up.
A comment from the Roberts team in the auction room probably best explained the week, – "Buyers were starting some of the lots at 400 cents below value and were bidding slowly and conservatively up to values not dissimilar from last week; but the focus was clearly on the better style wool".
The only section to end stronger for the week was the Broad X Bred types in Melbourne, skirtings and cardings fell in line with other types.
The week ahead
The offering this week was 1,000 bales fewer than last week, next week a slightly smaller offering is rostered of 34,800 bales with all centres selling.