Wool market creeps up.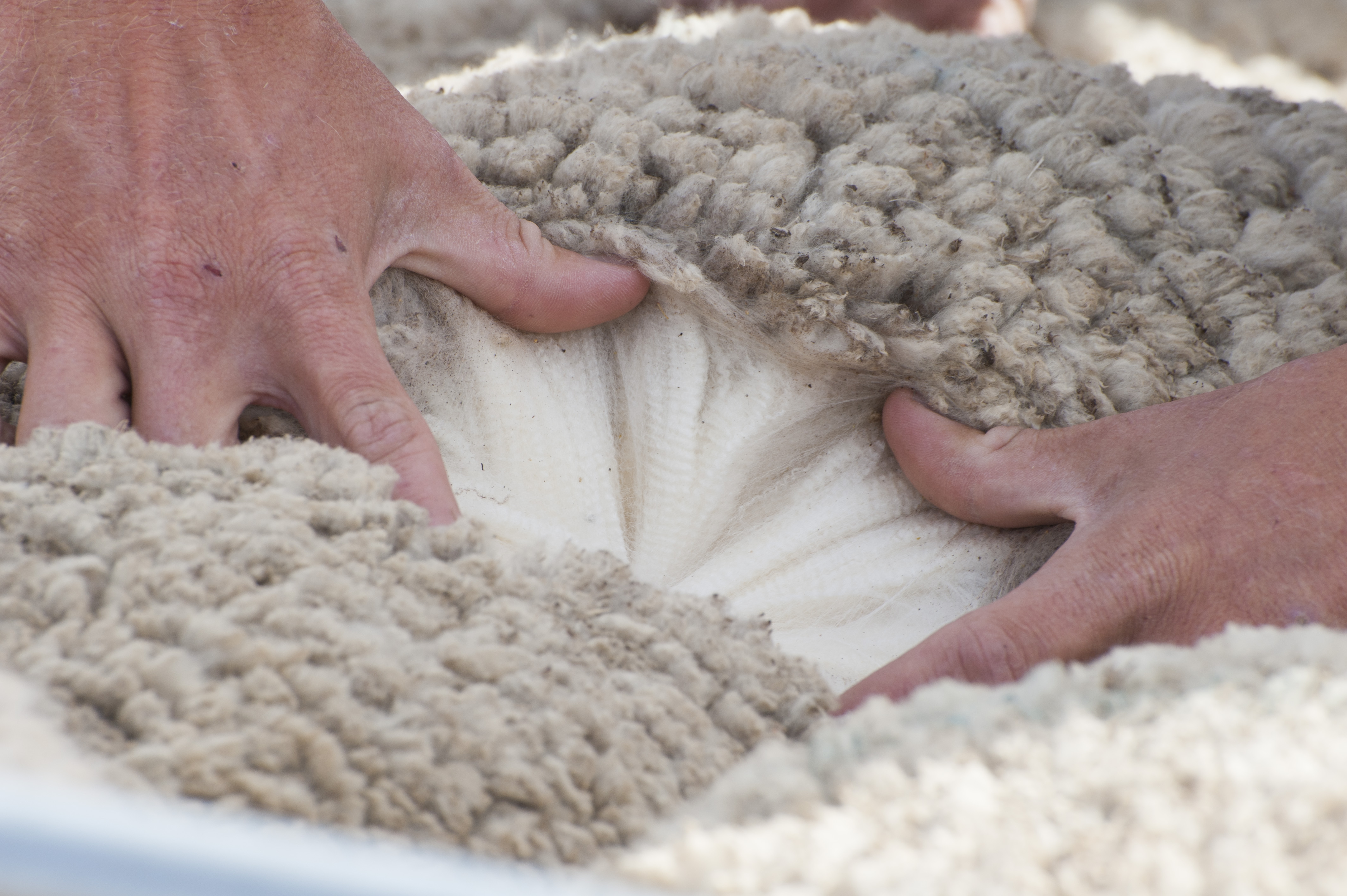 The AWEX report captured the wool market sentiment this week – it "crept up." On the first day of sales the EMI pushed close to the 2,100-cent level, before easing slightly on the final day, but in the end, it had regained the minor fall of last week.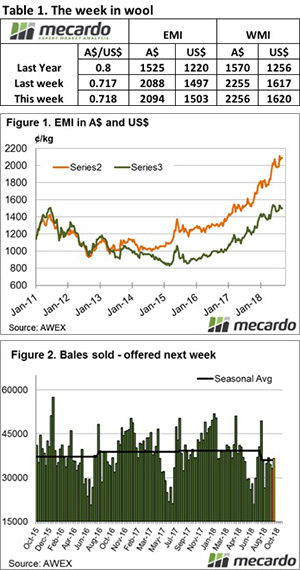 The Eastern Market Indicator (EMI) rose, lifting 6 cents for the week to finish at 2094 cents in AU$. With the AU$ finally having a stable week, the EMI in US$ terms also lifted 6 cents to settle at 1,503 US cents (Table 1).
The current market level is encouraging sales, and wool producers are obliging with minimal pass-in rates. This week at auctions only 2.7% didn't meet growers reserve. This resulted in a clearance to the trade of 33,160 bales, passing in only 900 bales. This caused a reduced dollar value compared to last week of $82.85 million, with a combined value of $679.8 million so far this season.
In the six auction weeks since the winter recess, 216,780 bales have been cleared to the trade, 20,760 fewer than the same period last year. While there would have been some reserve grower stocks inflating last year's figures, the average 3,500 bales per week fewer this year is worrying for processors (Figure 2).
The combination of the drought causing reduced fleece weights predicted for the coming months, as well as the significant sheep slaughter this year, looks likely to be all negative for wool supply going forward.
While buyers bid strongly to secure wool, growers can accept strong prices across the board and look forward with some confidence.
As for the Merino section, X Bred lifted slightly, skirtings followed in their wake while cardings were slightly easier.
The week ahead
The offering this week was 4,000 bales fewer than last week, next week a slightly larger offering is rostered of 36,500 bales with all centres selling.