Wool market not immune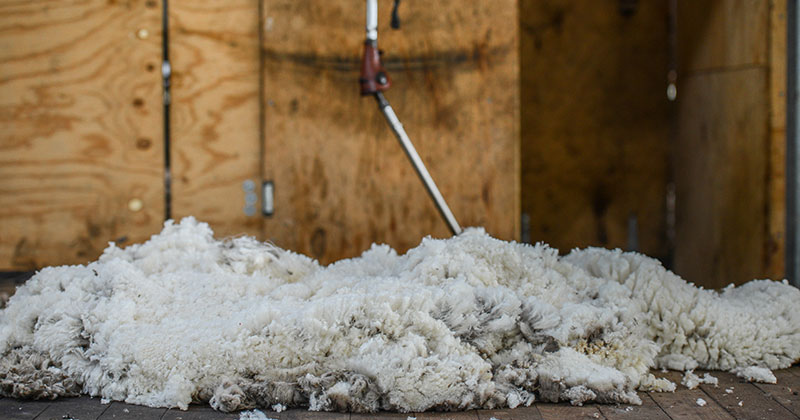 Despite the resilience shown over previous weeks by the wool market in the face of the global impact and then the week shut-down of sales due to the cyberattack on the Talman system, this week it succumbed. The accumulated effect of increased volume as a result of the shut-down and the global uncertainty caused the market to record losses across the board.
The Eastern Market Indicator (E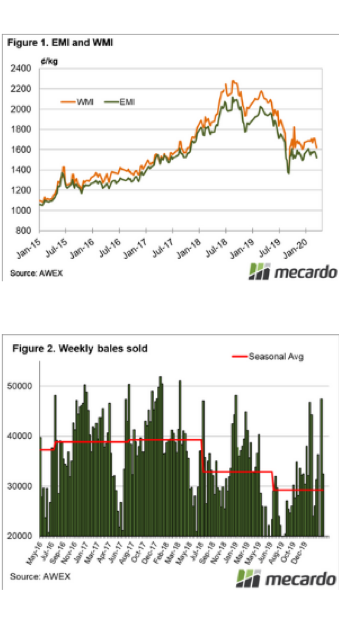 MI) lost 41 cents to close at 1,521 cents. The Australian dollar remained under pressure falling 1.6 cents to sit at its lowest level since early 2003 at the close of sales on Thursday at US$0.646. This pulled the EMI in US terms down 52 cents to 982 cents.
Apart from a two week period in September last year, this is the lowest the EMI has been in US$ terms since November 2016.
The Western Market Indicator was in line with the East, giving up 46 cents on the week to close at 1,616 cents, with W.A. brokers passing in 29.9% of the 11,511 bales offered..
There was an unwillingness by growers to sell, with AWEX reporting that while 43,500 bales were offered nationally, this was after 6.2% was withdrawn prior to sale. In the end, 32,466 bales were sold resulting in 25.5% being passed in.
Year to date 126,700 bales fewer have been offered, and 189,700 bales less sold to the trade. There have been 904,828 bales sold however, for a total value of $1,542 million, delivering an average per bale return to growers of $1,704 per bale across all types.
This week the total sales value was $49.93 million, or $1,538 per bale.
Crossbred types showed the only positive moves with modest gains in the 30 & 32 MPG's; with a note that poorly prepared types found little support. The Cardings indicators again eased in all centres giving up 27 – 40 cents over the week.

The week ahead
Again the roster for next week is large with 50,237 bales rostered, with Melbourne selling over three days to accommodate the larger catalogue and all centres selling on Wednesday & Thursday.
It is unlikely that this volume will come to auction, as growers elect to hold wool out while the uncertainty persists.
Since the sales closed this week, the Au$ has weakened further, quoted at below US$0.63. despite a lack of confidence in predicting anything at the moment, the weaker Au$ and reluctant grower selling will be generally supportive, the question is will that be enough to stem the market decline?