Wool market stays cool, calm and collected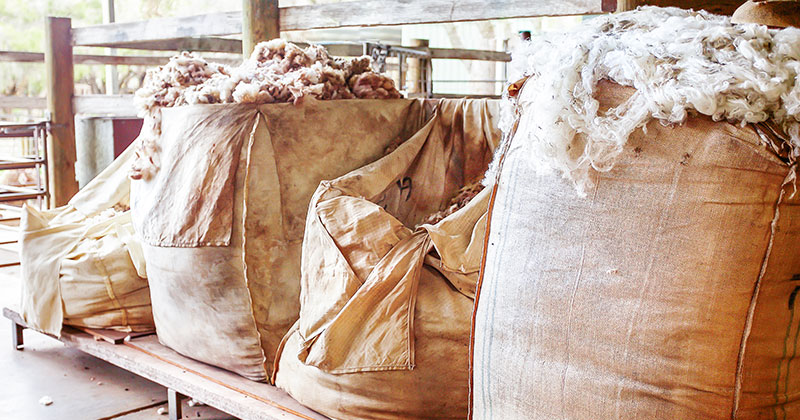 Another week gone and another relatively steady wool market, considering the environment of our major buyer. The industry is still chattering with worry about factory and bank closures, and supply chain disruptions In China yet we're not seeing these disturbances sift through to buying activity.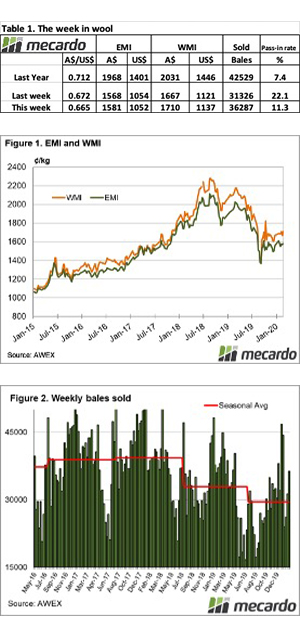 The Eastern Market Indicator (EMI) improved 13 cents on the week to close at 1,581 cents, recouping last weeks fall of 9 cents. The Australian dollar reached an 11 year low on Thursday finishing at 0.665 cents. This pulled the EMI in US terms down just 3 cents to 1,052 cents.
In the West, competition proved strong on both days of sale. The Western Market Indicator rose 43 cents on the week to 1,710 cents.
Higher yielding, better style wools were keenly sought in all centres and attracted gains of 40 to 100 cents. It was noted that lesser style low yielding wools didn't receive as much interest, however, any discounts were lower than the week prior.
40,891 bales were offered to the trade this week. The positive buying sentiment and price improvements saw the national pass-in rate drop from last weeks 22% to 11.3% this week. This meant 36,287 bales were cleared to the trade.
The dollar value for the week was $62.26 million, for a combined value so far this season of $1.411 billion. The average bale value was $1,715.
Crossbred types saw mixed results across types and selling centres on a limited selection. 26 micron wool gained 30 cents in the North, while the south lost 15 cents. The Cardings indicators saw little movement on the week with just a 3 cent fall in the east and 10 cent gain in the west.
After a few weeks of inactivity, a number of trades dealt on the forwards market this week, in what is another positive sign for the wool market.
The week ahead
After the initial flinch in response to the COVID-19 outbreak, the wool market is proving stable in a quivering trade environment. Unlike many other sectors, the wool supply chain has security in a non-perishable product with greater flexibility to handle delays and disruptions.
A strong finish to this week's sales in Western Australia is typically a good sign for the coming week, and brokers are quietly confident. Next week 44,091 bales are rostered for sale across the three centres, with a designated superfine sale in Sydney. 34,933 and 35,955 bales are currently expected for the weeks following.