Young cattle supply up but
Queensland prices still on the rise.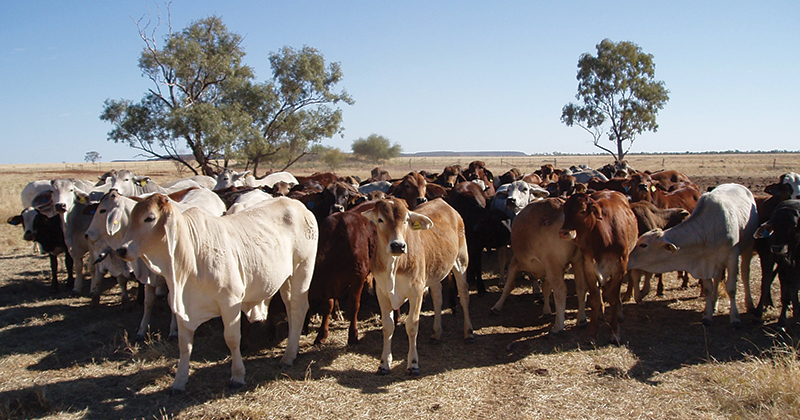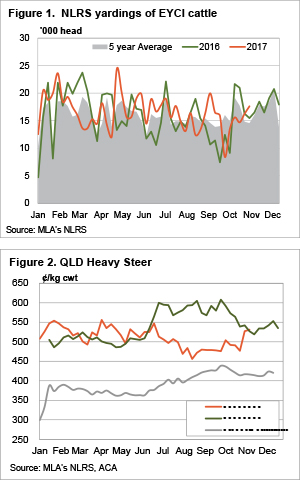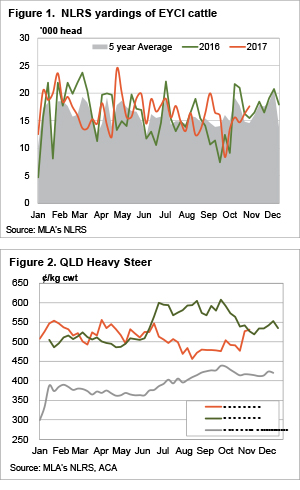 The cattle market stalled for young cattle this week as more rain fell in part of NSW and Queensland, but supply managed to improve.  While young cattle supply was a little stronger, this didn't stop some solid rises in some interesting indicators.
We are still coming to grips with Meat and Livestock Australia's new weekly stats, which come out on a Wednesday, with supply data to last Friday. For yardings figures we find it a little hard to match prices with supply, as we are running about 4 sale days behind.
Anyway, what we do know is that young cattle supply in Eastern Young Cattle Indicator (EYCI) saleyards was up 8% in the week to Thursday (figure 1), and this halted the rise in the price, as it stalled at 578¢/kg cwt. In fact, EYCI yardings hit their highest level in 8 weeks. While the EYCI eased marginally, it remains close to its highest level in 15 weeks.
The Queensland Cattle Market Index has been catching our eye, it hit 307.6 points this week. Heavy steers helped to drive the QCMI, as prices rallied 50¢ in the past two weeks to hit a 19 week high of 531¢/kg cwt.
Figure 2 shows that Queensland Heavy Cattle are not far off the price of this time last year, and they are the most expensive heavy cattle in the country. The Queensland 100 day grainfed steer over the hooks indicator ticked 3¢ higher this week, but is languishing behind at 507¢/kg cwt.
The week ahead
It looks like it's going to be relatively dry for the coming week, on the east coast at least, which might see prices track sideways. There is a little upside left in the slaughter cattle market if export prices remain good, but young cattle markets might find it a little harder to keep rallying without more rain.