Five Questions with StockCo Australia's CEO Richard Brimblecombe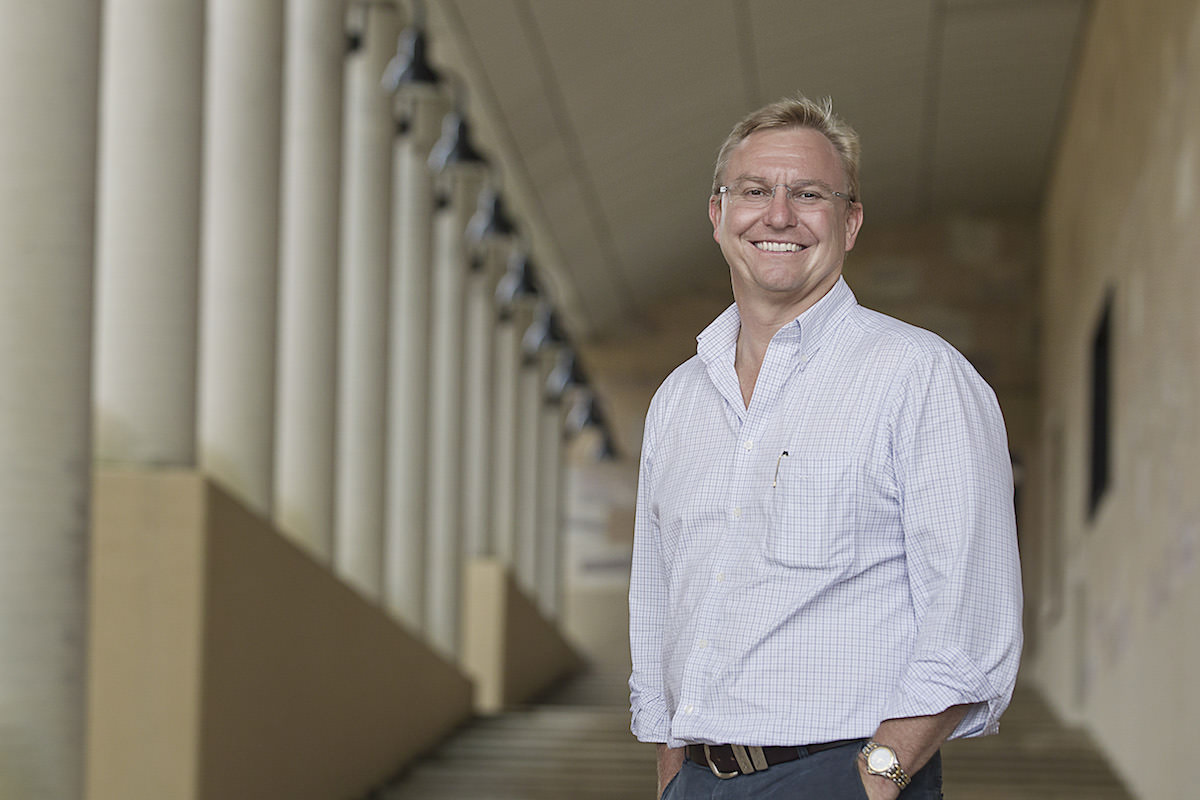 When talking agribusiness or farming with StockCo Australia's CEO, Richard Brimblecombe, you'll witness a true passion and youthful exuberance from a person who truly loves what he does and who he does it for. He's spent the past five years heading up the Australian opperation of agrifinance business StockCo. In that time StockCo has seen a steady increase in its customer base on both sides of the Tasman and, as Richard talks about below, the future of the industry is looking incredibly exciting.
Tell us a little about yourself, your background and how you came to be the CEO at Stock Co.
My family had irrigation, dry land farming and grazing interests in southern Qld. After working on the family properties for a period of time I pursued a career in agribusiness, working in senior roles at Suncorp, Namoi Cotton, Landmark and CBA.
I met the founder and majority owner of StockCo's Australian business whilst I was at CBA. I immediately fell in love with StockCo's business model and could see a huge opportunity for StockCo to assist livestock producers by providing a new and innovative source of capital that wasn't available from Australia's banks. I was also drawn to the customer-centric culture and "can do" attitude that was evident across the entire team at StockCo. It was clear this was a professional organisation with an incredibly strong culture that put the customer at the centre of everything it does. I immediately wanted to be part of it and was delighted when I was offered the role as the CEO of StockCo's Australian business.
I've been CEO of StockCo's Australian business now for a little over five years. That period of time seems to have passed in a heartbeat. We now have well over 1,000 customers nationally, formal distribution agreements with Elders, Sprout Ag and Ruralco, and close working relationships with many independent agents.
It's been a real privilege and a pleasure to develop StockCo's Australian business and to be part of such a committed and customer focused team. The most rewarding part for me personally is that we've been able to help so many customers generate improved returns from their livestock businesses by providing the capital required to fully stock their existing business or to fund new business opportunities.
Can you explain the relationship between Stock Co, a client and their bank?
This is an important question because it goes to the heart of StockCo's business philosophy. Firstly, StockCo is not a market disrupter like, for example, Uber.
StockCo's focus is to enhance our customers' relationship with their bank rather than disrupt it. We only provide funding for livestock. We don't provide term loans, overdrafts, equipment finance or transaction banking services. Therefore we don't compete with banks. We structure our security arrangements so that we don't interfere with the security arrangements already in place between our customer and their bank. StockCo focuses on clients who enjoy a good working relationship with their bank, but who may not be able to access all of the funding they require to fully stock their existing livestock enterprise or to fund expansion plans. Our focus is to provide the additional capital that our customers require, but that which their bank may not be able to approve for them.
This enables our customers to fully stock their existing properties or feedlots or enables them to purchase or lease additional properties and direct bank funding to ongoing property development. This translates into a win : win situation for both our customers and their banks. StockCo's philosophy is to work in with customers and their banks so that everyone wins.
What trends are you seeing in Australia at the moment?
Currently, we are in a positive part of the commodity price cycle and StockCo is assisting our customers to make the most of the current good prices. Australia enjoys providence as a clean, green producer of high-quality food products. This should lead to sustained demand for our produce for the longer term from premium markets.
On a more general level, Australian livestock producers are right on the edge of a transformational technology revolution. We see huge opportunities at the moment across a broad spectrum of areas, from livestock genetics, plant and pasture genetics, to enhancements in nutrition, management and husbandry techniques. Right now, casting our eye over the horizon, we are excited about the concept of virtual fences and real-time tracking of livestock movements.
We will be watching these developments with interest as they have the potential to unleash tremendous productivity gains. Livestock producers are able to access more and more information on their computer or on their phone, meaning access to reliable and fast internet connections are becoming vital. This is translating into improved information flows, resulting in better management decisions and improved risk management. We think there is great scope for producers to increase the intensity of their operations, whilst simultaneously strengthening the sustainability of their businesses.
It's an incredibly exciting time and we are delighted to be playing a role in assisting our customers to take advantage of the emerging opportunities.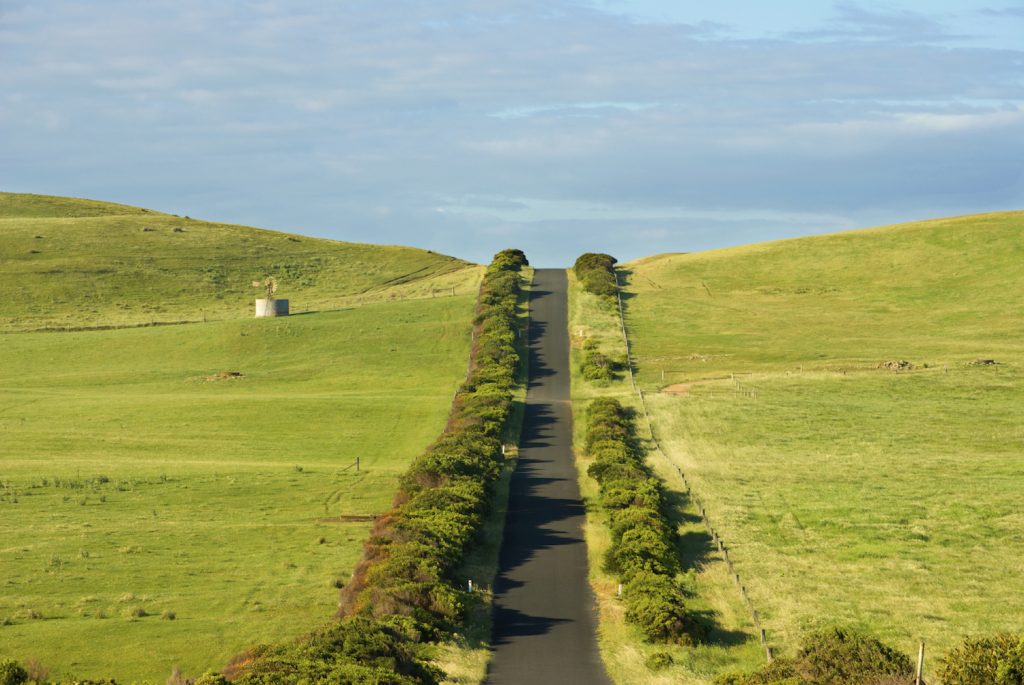 From your experience what are the most common difficulties farmers experience and how does StockCo help them?
Livestock prices have improved significantly over the past three years. This has resulted in improved cash flows for livestock producers. We see many producers are not running their livestock operations at full capacity because they have struggled to access the capital to fund the increased cost of the livestock.
Working capital has been tied up in a significantly higher value of livestock on hand and many producers are carrying less than optimal numbers of stock for no other reason than it has been difficult to access sufficient capital to fund the livestock. So just at the time where producers have a tremendous opportunity to maximise revenue flows, they are finding it difficult to access the capital to fund the livestock that will generate those improved cash flows.
StockCo provides the capital solution that allows clients to maximise income from their livestock operation at a time when profitability is at historically very high levels. This can, in turn, enable producers to accelerate property development programs and bring forward stronger cash flows.
What else should we know about StockCo?
Many people don't realise that StockCo has been around since 1995. We tend to be viewed as a new market entrant, however, we have been operating continuously servicing livestock markets in Australia and New Zealand for 22 years. Whilst we have been operating in Australia for a long time we made a conscious decision in 2014 to pivot our focus to growing the Australian business and we have experienced a lot of growth in the past three years, however, our fundamental business model has been operating for a long time.
Learn more about the StockCo team here.